Nourishing the Elderly: The Importance of Soft Foods and Nutritious Meals Delivery in Singapore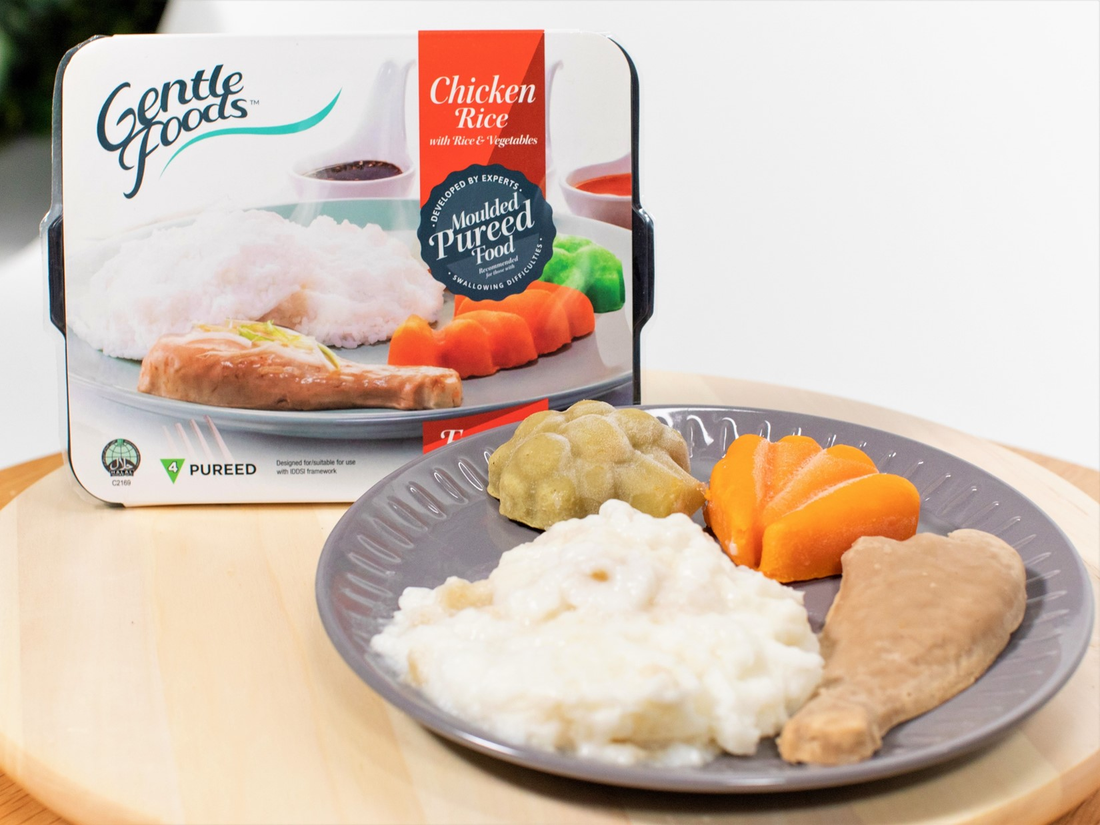 As we gracefully age, our nutritional needs change, requiring us to adapt our diets to ensure optimal health and well-being. Nutritious foods are particularly crucial for the elderly, but many face challenges when it comes to chewing and digesting. In Singapore, a convenient solution for seniors seeking nutritious meals is meal delivery services. In this blog, we'll explore the significance of soft foods and the convenience of meal delivery options like GentleFoods for the elderly population in Singapore.
Soft Foods for the Elderly
One common issue that seniors face is difficulty in chewing and swallowing. This makes it essential to incorporate soft foods into their diets. These foods are not only gentle on aging teeth but also promote easy digestion. Here are some soft food options to consider:
Protein-fortified soups: GentleFoods offers mushroom, pumpkin, or broccoli flavors of Protein-fortified soups containing 12g of protein and 27 vitamins and minerals.
Fruit Puree: GentleFoods offers fruit puree like Apple and Longan, Mango Lassi, Blueberry and Peach, and Tangerine and Pear, all of which are delicious and nutritious fruit puree that are easy to consume.
Rice porridge: A warm and comforting breakfast option, rice porridge is soft and protein-rich. GentleFoods offers rice porridge which contains the same amount of protein equivalent to 1 egg per serving
Snacks: GentleFoods also offers snacks for the elderly, such as Chwee Kueh with the savoury sweetness of the chai poh sauce, Chee Cheong Fun topped with our in-house sweet sauce at the comfort of your own home and convenience, Ang Ku Kueh filled with Mung Bean paste, the perfect bite-size snack to go with your favourite drink, and many more.
Nutrient-Dense Choices for Seniors
Meeting the nutritional needs of elderly individuals is vital. Here are some nutrient-dense foods to incorporate into their diets:
Lean Proteins: Seniors need protein to maintain muscle mass. Opt for lean sources like chicken, fish, and tofu.
Leafy Greens: Rich in vitamins and minerals, leafy greens like spinach and kale are excellent additions to senior diets.
Fiber-Rich Whole Grains: Whole grains such as brown rice and quinoa provide essential fiber and energy.
Colorful Fruits and Vegetables: Fruits and vegetables are rich in antioxidants, vitamins, and minerals, which can help support overall health.
Meal Delivery in Singapore: A Convenient Solution
While ensuring seniors have access to nutritious foods is vital, it's also essential to consider their convenience and accessibility. Meal delivery services like GentleFoods in Singapore bridge this gap:
Convenience:These services offer a wide range of nutritious meals, including soft food options, tailored to seniors' dietary needs.
Variety: Meal delivery services provide a variety of cuisines and menu choices, ensuring seniors can enjoy a diverse range of flavors while meeting their nutritional requirements.
Safety: Especially during the pandemic, meal delivery services prioritize safety by adhering to stringent hygiene and food preparation standards.
Customization: Seniors can customize their meals to meet specific dietary restrictions, making it easier to adhere to health recommendations.
Prioritizing the Elderly Health with GentleFoods
As we age, our dietary needs evolve, and it becomes essential to focus on soft, nutritious foods that support overall health and well-being. In Singapore, meal delivery services like GentleFoods offer seniors a hassle-free way to enjoy delicious, nutrient-rich meals without compromising on taste or convenience.
For seniors and their caregivers looking for a reliable and convenient source of nutritious meals, GentleFoods is the answer. Contact GentleFoods today to provide your loved ones with the nourishment they deserve, helping them enjoy a healthier and more vibrant life.