Empowering Lives with GentleCare: A Comprehensive Approach to Speech Therapy and Dietetics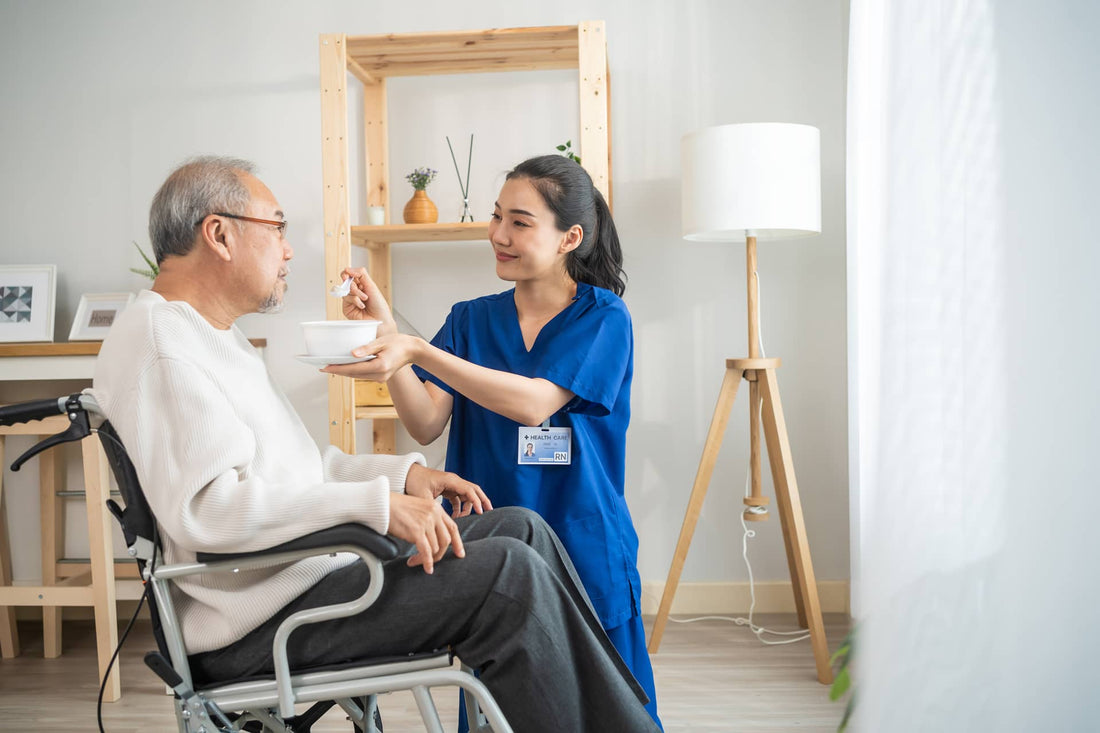 In a world where quality healthcare is paramount, there's one name that stands out for its dedication to providing expert care in the fields of speech therapy and dietetics - GentleCare. With a range of services tailored to meet the diverse needs of individuals and organizations, GentleCare is committed to enhancing the lives of those facing swallowing difficulties and the challenges of elderly care. In this blog, we'll take an in-depth look at the treatments and training programs offered by GentleCare, and discover why they are the go-to choice for speech therapy and dietetics in Singapore.
1. Speech Therapy and Dietetics Home Therapy and Telehealth Services
GentleCare understands that accessibility to healthcare is crucial, especially for individuals who may have difficulty traveling to a healthcare facility. That's why we offer Speech Therapy and Dietetics Home Therapy and Telehealth services. These services bring the expertise of speech-language therapists and dietitians right to the comfort of your home through telehealth sessions. Whether you're dealing with swallowing difficulties or require dietary guidance, GentleCare ensures you receive the care you need without the hassle of transportation.
2. Speech Therapy and Dietetics Locum Services to Organizations
For organizations in need of specialized speech therapy and dietetics services, GentleCare offers Locum services. Whether it's a hospital, nursing home, rehabilitation center, or any other healthcare institution, GentleCare provides experienced clinicians who step in as locum tenens to ensure that patients receive the highest quality care. This service ensures continuity of care, even in times of staff shortages.
3. Training and Education for Healthcare Professionals and Caregivers
Education is a cornerstone of quality healthcare. GentleCare recognizes this and provides comprehensive training programs for healthcare professionals and caregivers. These programs cover a wide range of topics crucial to elderly care and individuals with swallowing difficulties, including:
Dysphagia and Swallow Safety

IDDSI Framework for Texture-Modified Meals

Nutrition and Hydration in Therapeutic Diets

Supported Conversation for Adults with Aphasia

How to Communicate Better with Persons with Dementia

By empowering healthcare professionals and caregivers with the knowledge and skills needed to provide top-notch care, GentleCare ensures that every patient receives the attention they deserve.
4. Speech Therapy Consultation and Training to Institutions & Corporate Partners
In addition to individual care, GentleCare extends its services to institutions and corporate partners. We offer Speech Therapy Consultation and Training, enabling organizations to enhance the well-being of their residents or employees facing speech and swallowing challenges. By working closely with these partners, GentleCare aims to create a more inclusive and supportive environment for all.
Why Choose GentleCare?
GentleCare is a trusted provider of speech therapy and dietetics services in Singapore. We are committed to providing high-quality, compassionate care to help people with swallowing and communication difficulties achieve their full potential.
GentleCare has a team of experienced clinicians who use a variety of innovative, evidence-based techniques to help patients achieve their goals. We offer a comprehensive range of services, including speech therapy, swallowing therapy, and nutrition counseling. GentleCare also works closely with patients, families, and other healthcare professionals to ensure that everyone is on the same page and that the patient is receiving the best possible care.
Experienced Clinicians
GentleCare boasts a team of speech-language therapists and dietitians with extensive clinical experience across various healthcare settings, including government and private hospitals, community clinics, rehabilitation centers, nursing homes, and home-based care. This wealth of experience ensures that patients receive the best care possible.
Passionate Patient Care
At GentleCare, every life is considered precious, and our team is deeply passionate about restoring the quality of life for individuals facing swallowing and communication difficulties. Our dedication shines through in the care and support they provide to their patients.
Innovative, Evidence-Based Approach
GentleCare believes in delivering therapy that is not only backed by research but also tailored to the unique needs of each individual. We understand that therapy should be enjoyable and naturalistic, ensuring that the acquired skills can be seamlessly applied in daily life.
Holistic Approach to Prevent Malnutrition
GentleCare's dietitians and speech therapists work hand in hand to provide safe and nutritious therapeutic diets for patients dealing with dysphagia. This collaborative approach not only enhances patient outcomes but also alleviates caregiver stress.
We Listen and We Care
With our in-depth knowledge of the Singapore healthcare system, GentleCare takes the time to listen and understand the concerns of our clients and their families. This commitment to empathy and communication empowers clients and ultimately improves their lives.
In conclusion, GentleCare stands out as a beacon of excellence in speech therapy and dietetics, offering a comprehensive range of services and training programs. Our dedication to improving the lives of those facing swallowing difficulties and the challenges of elderly care makes us a trusted partner in healthcare. When you choose GentleCare, you're not just choosing a service; you're choosing a commitment to compassionate care, innovation, and excellence in speech therapy and dietetics. Contact us today!